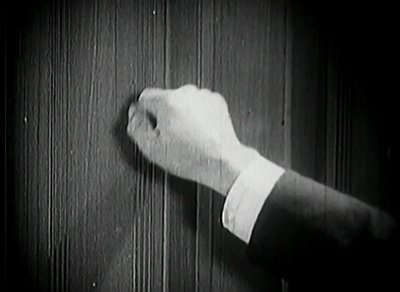 This was originally posted March 20, 2016.  It is the last summer rerun…
The changing student demographics and accompanying changes in expectation from higher education come with no "gentle rapping."  Rather a thunderous pounding that is wished away by many institutions as they long for what used to be.  Leadership grapples with a reality of attempting to populate campuses with students who no longer exist, for fields bone-dry in employment potential.  Faculty, staff, and administrator paychecks are painfully borne on the backs of students with federally insured loans.
These circumstances are good for universities and lenders for a season: But, bad for students and taxpayers for a lifetime.  Student loans account for 37% of total U.S. government assets.
Forty percent of student borrowers are behind schedule in repayment.  Only two of three borrowers make good on their promissory notes.  Too many just quit paying.  Degrees seem to have little income-producing utility.  I am not talking about the rigorous and intellectually challenging liberal arts diploma.  Programs that certify attendance in fields where employment is a mirage are too numerous.  The Daily Beast dispassionately identifies 20 such degrees.  For example, journalism is number one, down 4,500 positions by 2018, a 6.5 % drop, with 78,000 degrees awarded in the last year of counting.
University leaders would do well to recognize peddling educational opportunity with low value to students is unsustainable.  It is chicanery.
Student demographics, and expectations, are changing rapidly.  Universities are tending to hold on to what was.
According to the College Board, qualified high school graduates are diminishing in number, and the trend will continue until 2027-2028 and beyond.  College readiness, especially among the poor, who could change their trajectory of life with an effective education in a field where jobs are available, is flat at 11%.  The herculean effort to encourage Common Core, completely or partially, is not meeting expectations.  Forty-four of fifty states participate.  Due to political pressure, some states like New York, are getting cold feet.
Some argue that standards are not the problem, but that students expect an easy ride in college.  They are paying for it after all, and are chagrined to find out there are no free lunches.  I know this is not always the case from firsthand experience.  However, there is an element of truth in the assessment.
Students interested in saving money attend community college.  In too many universities, these students receive second-class citizen treatment.  Faculty should demand legitimate entrance requirements for all, before demeaning the "openness" of community college admissions.
Average family income is on the decline, while college costs are skyrocketing.  The actions that are required to reduce costs all require a leaving behind of the status quo.  Compounding the pain, state supported need-based grants are relatively flat: In Illinois seemingly shackled by self-serving statehouse sponges.
College students are no longer all white, all male, 18 years old, and from upper middle class families.  Female enrollments are up in all age classifications, but especially in nontraditional age groups, including moms, women in the workplace, and single parents.  Increasing enrollment of nontraditional students will continue.  Older men are going to college too.  Universities work diligently to make nontraditional students feel welcome with mixed results.
"This is not your father's 0ldsmobile," yet sometimes it seems we treat the college experience as if it were. Twenty-nine percent of undergraduates are traditional students according to the WSJ.  Only 5.8% of all students fit the "traditional" mold.
Selling the need for degrees to this emerging demographic causes too many to expect too much, for too little.  I wish there was more distinction between acquiring an education and digging a ditch, but there is not.  Both demand diligence, effort, and patience.  In addition, sweat.  Students see pomp and circumstance when visiting campus, rather than persistence and commitment, the stuff of learning.
Distance education is filling the gap for many.  Some established universities are using new ways of reaching students and holding on to quality.  The University of Maryland – University College has 90,000 students enrolled online.  It ranks number seven among distance education providers for nontraditional students according to Best College Reviews.   
Organizations resist change, smitten with Poe's "sorrow for the lost Lenore." Competing for students in new demographic buckets meets resistance of every kind imaginable.  Calcification of approaches with a "longed for" mid twentieth century model is untenable.
Lenore is dead.
That rapping is actually a persistent pounding muted by nostalgia.
Photo Credit:  thelookoutsociety.com