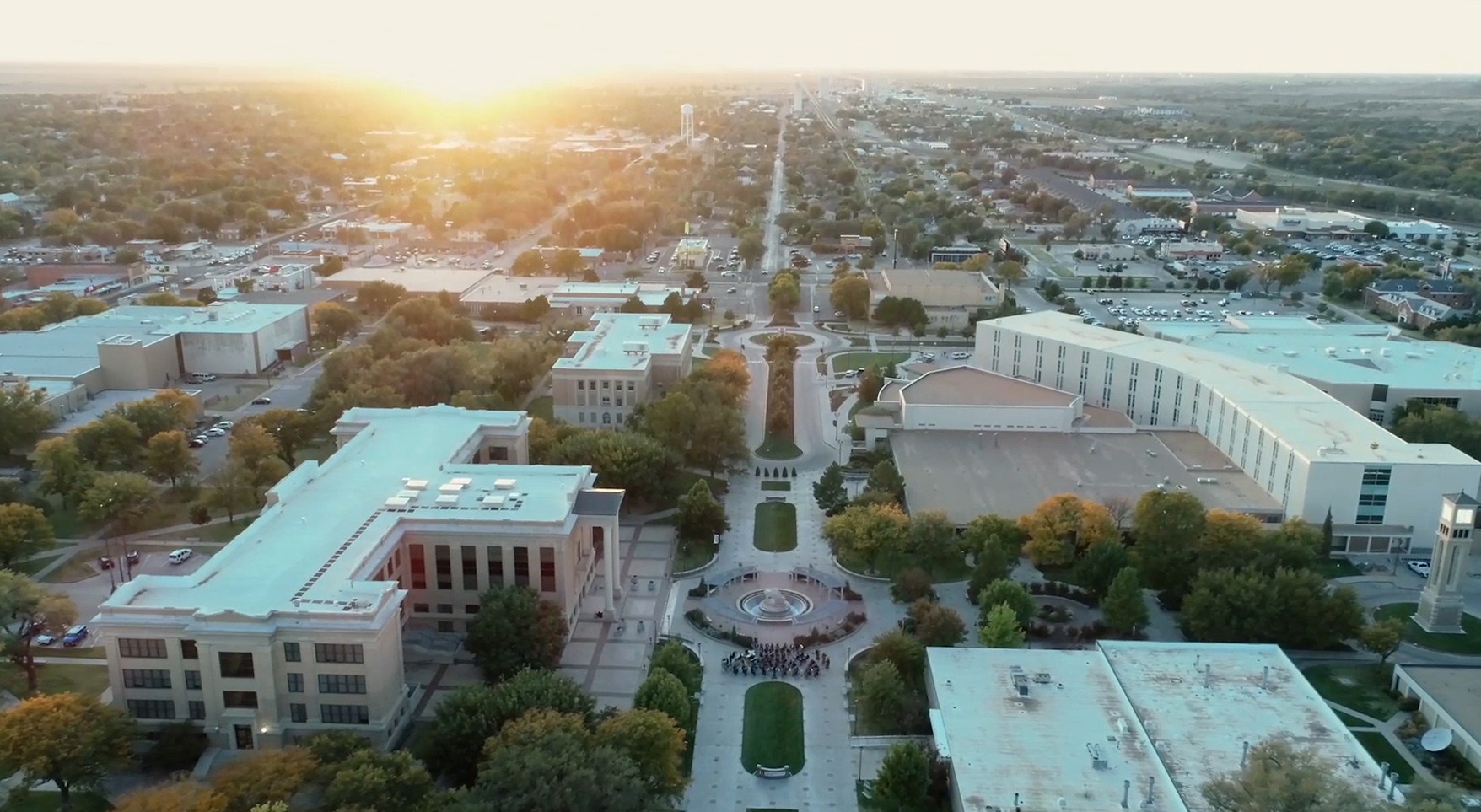 I have talked about the problem of student debt and have diligently worked for West Texas A&M University to be part of the solution to over-indebtedness. All the while, Texas is losing students to other states where out-of-state costs may be higher. Oklahoma is a good example. The number of Texas high school graduates attending Oklahoma institutions is increasing and reached 13,000 last year. The number of high school graduates in Texas is growing, unlike many other states. Twenty-one percent of Texas high school graduates enroll out of state. This brain drain is not productive. And, frequently students are not given the full story. The New York Times claims, without evidence, "Texas public universities automatically admit the top 10 percent of each high school's graduating class, forcing those who miss the cut to go elsewhere." WT will respond positively.
If a prospective student has an admissions offer from any other institution of higher education, anywhere in the United States of America, WT will do everything in its power to beat the offer. Give WT a chance to make higher education valuable and affordable. Provide the admittance and scholarship letter from any university, public or private, and we will work to help a student and family save money, based on net, out-of-pocket educational costs.
Working to beat the cost of college attendance is an act of intense pride, not desperation. We are proud of the Texas Panhandle and WT. The Panhandle's University, WT, is committed to providing an excellent educational experience at an affordable cost. It is our commitment and duty as a regional institution. We are confident in the quality of our academic offerings and the personal fulfillment that students find here. WT faculty are intensely engaged. Our students are not lemmings, but thinkers. The Panhandle's distinctive and powerful value system is alive on our campus.
We are endeavoring to beat any other university's cost-to-attend offer based on WT's and the Panhandle's mutual values. Panhandle values are time-tested. They have been shared for 10 weeks in the Amarillo Globe-News beginning on September 16, 2022 and concluding on November 27, 2022. They are also posted on my op-ed website. Panhandle values create fertile ground for an excellent educational experience. Welded to thoughtful inquiry and challenge, clear values produce an enduring educational experience, according to the National Library of Medicine.
Across the nation, college enrollments are declining, down 11 percent since 2017, according to Jon Marcus in a Hechinger Report post. Tennessee, Indiana, Louisiana, Kansas, Idaho, Pennsylvania, Georgia and Colorado all experienced decreases in high school graduates attending college. Rightly or wrongly, the apparent value of the college experience is shrinking, according to Forbes (in Texas, too, according to Axios Austin). But, in too many cases, the marketplace is screaming, and higher education has turned a deaf ear. The educational cost/value proposition phenomenon creates enrollment pressure for Texas colleges and universities. Institutions from Alabama, Arkansas, Tennessee, Oklahoma and numerous other states are vigorously pursuing and luring students from Texas.
The cost of attendance at WT is already cost efficient, according to the Texas Higher Education Coordinating Board. Panhandle pragmatism and efficiency drive our mission to keep costs down. Fiscal responsibility is appreciated at WT.
The Panhandle is a proud place. Abraham Lincoln is credited, probably erroneously according to The Baltimore Sun, as saying, "I like to see a man proud of the place in which he lives. I like to see a man live so that his place will be proud of him." This two-way sense of pride makes West Texas a satisfying place to live, work and study. Maybe it is the clarifying breezes, the openness of the sky, or the tear in the earth's surface known as Palo Duro Canyon that makes the Panhandle (a home to native cultures more than 12,000 years ago) a respite from convoluted groupthink and a haven for thinking freely.
These characteristics and their energy and vitality transfer to the WT campus. Our campus is intensely proud of its character. We are confident that students who have an offer to attend an institution anywhere else will find a special experience at WT regardless of where the student comes from or their life experience.
Visit WT to see first-hand what I am describing. Talk to people. Look them in the eye. Shake their hand. Meet the students, faculty and staff. Run the numbers. Compare the cost of WT with other offers. And then ask, "Is WT the quality, place and bargain it claims it to be?" Test us.
To learn if WT can beat any offer from another college or university in the United States of America, contact WT's director of admissions, Virginia Leathers (806.651.2006, vleathers@wtamu.edu). We think we can. We want to recruit and retain the best and brightest for Texas. Hand-wringing? Never. It's not the Panhandle way. Instead, we're tackling admissions challenges head-on, proactive manner. Visit wtamu.edu/beatanyoffer for more details.
Walter V. Wendler is President of West Texas A&M University. His weekly columns, with hyperlinks, are available at https://walterwendler.com