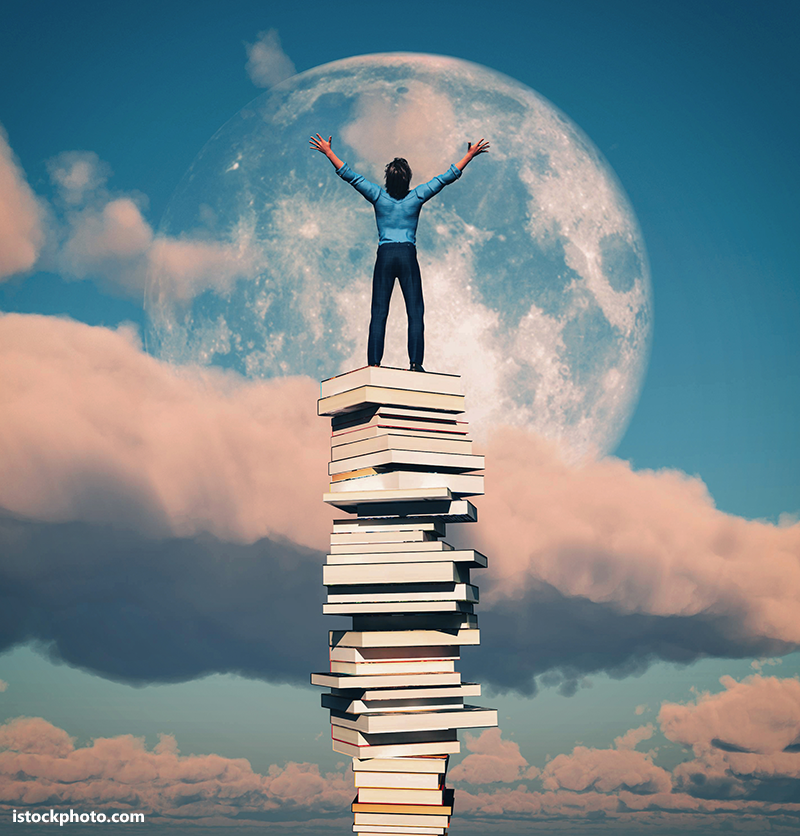 On Feb. 2, Bill Cofer, a retired Pampa business leader, committed a $1.5 million endowment to create a scholarship that will be given to students from White Deer and Pampa high schools in alternating years to attend West Texas A&M University. Bill and late wife Carol, for whom the scholarship is named, graduated from White Deer High School. Students, community and school leaders were very excited about the scholarship. I share their excitement. The idea that the high schools, the community and WT, through the largess of a donor, are working hand in hand to provide an excellent educational opportunity at an affordable price is exciting. A bargain for any Panhandle resident is rewarding for every Panhandle resident and is an investment in the Panhandle's future.
Our region is filled with students who have gained insight and wisdom from families, teachers, school leaders and houses of worship that encourage strong values and lofty aspirations. When those values are brought to WT, our University becomes more effective in nurturing engaged citizens—a university that cares about the people it serves and the places they call home. And the vast majority of graduates from WT stay in the Panhandle. WT is helping fight the "brain drain" that many rural areas are experiencing.
Cofer is just one example of people from around the Texas Panhandle who are supporting academic excellence at WT. The Rogers LEAD WT program is another. Dalhart residents Dyke and Terry Rogers endowed the program, providing a special opportunity for WT students to learn and be encouraged in strong leadership principles and lifelong learning skills. The program is without parallel, and the gift to secure its future comes from Dalhart. The program builds excellence from the ground up to fuel excellence leaders for the Panhandle and from here to the world.
Community spirit flourishes in Gruver, where a donated parcel of 410 acres of land allows farmers and community members— "engaged citizens," I call them—to grow and market corn, the sale of which helps students go to college through The Gruver Farm Scholarship Foundation,  established in 2012. Since 2016, every Gruver High School graduate has been eligible for a four-year scholarship that can pay their entire WT tuition, based on points they earn in school and extracurricular activities. Through this real-life "Field of Dreams," the community, Gruver ISD and the Foundation are creating a brighter future for students. Panhandle pragmatism is alive. The Foundation also wants to attract families to live in Gruver, a place that cares for its people and works to provide educational opportunities beyond high school. It's a community in command of its destiny. WT is excited by their example.
Hayden Cape of Springlake-Earth graduated May 7, 2022, as the first recipient of the Johnny and Jana Trotter Agriculture Graduation Success Plan—and a plan it is. Cape was identified as a candidate while entering his freshman year pursuing a degree in agricultural business and a minor in accounting. In addition to earning his degree, he earned money that he could use to pay off any student loans or just get off to a good start. As Jon Mark Beilue wrote, Trotter is a pragmatic son of a preacher, who raised with Bibles, not silver spoons. As a 10-year-old, he was driving a tractor. As a teenager, he had his own herd of cattle. Now, through the graduation plan, this Panhandle success story is making a commitment to a place, a concept and a person, bringing together a school, a university and a community.
The James & Eva Mayer Foundation Scholarship Endowment recognizes and supports students who graduate from Hale County schools, home to the community of Plainview. This is yet another commitment to engage students from our region to study at WT. Such action encourages student excellence close to home and a commitment to the Texas Panhandle, economic strength and quality of life.
The Wellington State Bank Scholarship Endowment benefits students from communities that are home to a WSB bank branch. Wellington State Bank creates a bond between a school, a university and the community through prosperity and commerce. These actions demonstrate the importance of working together to create regional prosperity and the interaction of businesses, households and education.
WT established the WT Principal's Scholars Program in 2019. The program has expanded to include Alumni Scholars, Athletic Director Scholars, Band Director Scholars and Community College Scholars. We have placed our trust in school leaders and alumni across the state, inviting all 1A and 2A schools to participate in addition to the schools in the Panhandle and South Plains. These programs allow school leaders and others who appreciate the value of an excellent educational experience to recommend to WT students who they know personally and who they believe have what it takes to succeed, regardless of what test scores may show. Approximately 1,000 students have been automatically admitted based solely on the recommendation, and of those, more than 470 have attended WT.
The Williams Family Endowment is special to WT as it is founded to support WT Principal Scholars from Panhandle schools. It is broad-based, covering the entire Panhandle, and it is grounded in the concept that principals are committed to their students and care about them, the schools and the communities that support education.
WT is proud to be part of the Panhandle region where individuals and communities are truly commitment to educational excellence and working with educators, families and institutions to make the Panhandle what it is and maybe a little better.
Walter V. Wendler is President of West Texas A&M University. His weekly columns, with hyperlinks, are available at https://walterwendler.com/.