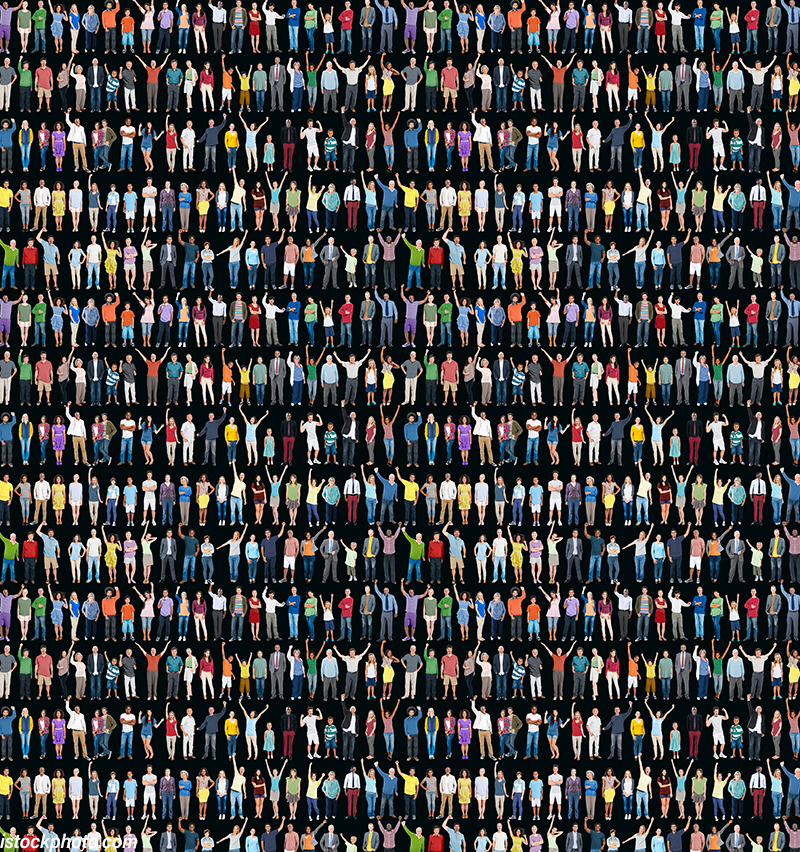 The Nifty Fifty/Fifty
Enrollments at universities around the United States are shrinking—down 1.7 and 1.8 percent this year and last. Master's and comprehensive universities, private liberal arts colleges, rural universities and a multitude of others that are not state flagships, land-grant institutions or prestigious private universities are challenged. The endgame? Regional universities, if they are to sustain themselves, will need to change their way of doing business. Efforts to emulate major research universities and elite private universities have failed over the last five decades. They will continue to fail.
Declining birthrates are at the lowest recorded levels, and college readiness of high school graduates is dwindling. "Big" universities will weather this storm. The scholarship-granting power of large endowments, the magnetism of big-time college sports and the "brand power" of major universities, both public and private, will increasingly attract the qualified traditional college-goers. According to Forbes, salvation for the hundreds of smaller comprehensive universities that educate the majority of people will be an intentional focus on a diverse range of audiences, gleaning students not harvested by traditional universities.
A growing cadre of students work, then study rather than study, then work. Linear processes are changing. Many work and study simultaneously. Increasingly, rural students, working parents, those helping a family survive, veterans, individuals who want to study at their own pace, community college transfers or returning students with a significant complement of university courses or with a trade or vocational experience seeking something in addition to those skills are niche audiences that merit attention. The new world order is simply that not everyone is eighteen and fresh out of high school; in fact, those are a minority.
WT 125: From the Panhandle to the World helps define a future for West Texas A&M University and proactively addresses focused audiences. Simultaneously, our university endeavors to serve traditional students in the beautiful college community of Canyon, Texas, associated with the truly Texas city of Amarillo. This hybridized approach will define successful regional universities in the future.
Half of our students should be on-campus and the other half at a distance—Nifty Fifty/Fifty. This approach requires a number of academically excellent niche programs. First and foremost is the traditional on-campus student niche with access to academically excellent courses of study. Extracurricular activities, intercollegiate athletics, Greek life and other important aspects of a traditional university education that are out of reach, or of no interest, for an increasing number of students should be augmented with alternative means of building community.
A niche market, as defined by Susan Ward, is a focused and tangible portion of a larger market. An organization intending to address the niche market may not be able to change the market but must change its responses to varied markets. It is about service to individuals rather than shrinking stereotypes. Universities are a special kind of service organization serving students first.
Strong focus is required to tailor and tune various curricular delivery approaches that work for highly specified, nontraditional student groups. Over time, developed expertise creates appeal. The MBA programs at West Texas A&M University are one example, and the RN to BSN program is another. Focusing material and human resources on specific groups allow for stronger relationships to meet student aspirations rather than institutional preconceptions.
What does this mean for WTAMU? Our student population will grow to 15,000, while the current on-campus population remains constant at 7,500. Moreover, our undergraduate population will become a smaller part of our total population and, increasingly, the strongest students from our region will be recruited to WT. The campus experience must be stunning and uniquely West Texas. Our graduate enrollment will grow, predominately with new hybrid masters' and doctoral programs offered online. The new doctorate in education is a clear example. Majors that present challenges for online study provide the greatest innovation opportunity.
Regional universities, particularly an aspiring regional research university like WT, should address the growing diversity of students as if every student mattered. Not with lip service, but through action that changes the institution and allows students to be students no matter their "niche."
A new world order in higher education.
 Walter V. Wendler is President of West Texas A&M University. His weekly columns are available at http://walterwendler.com/.