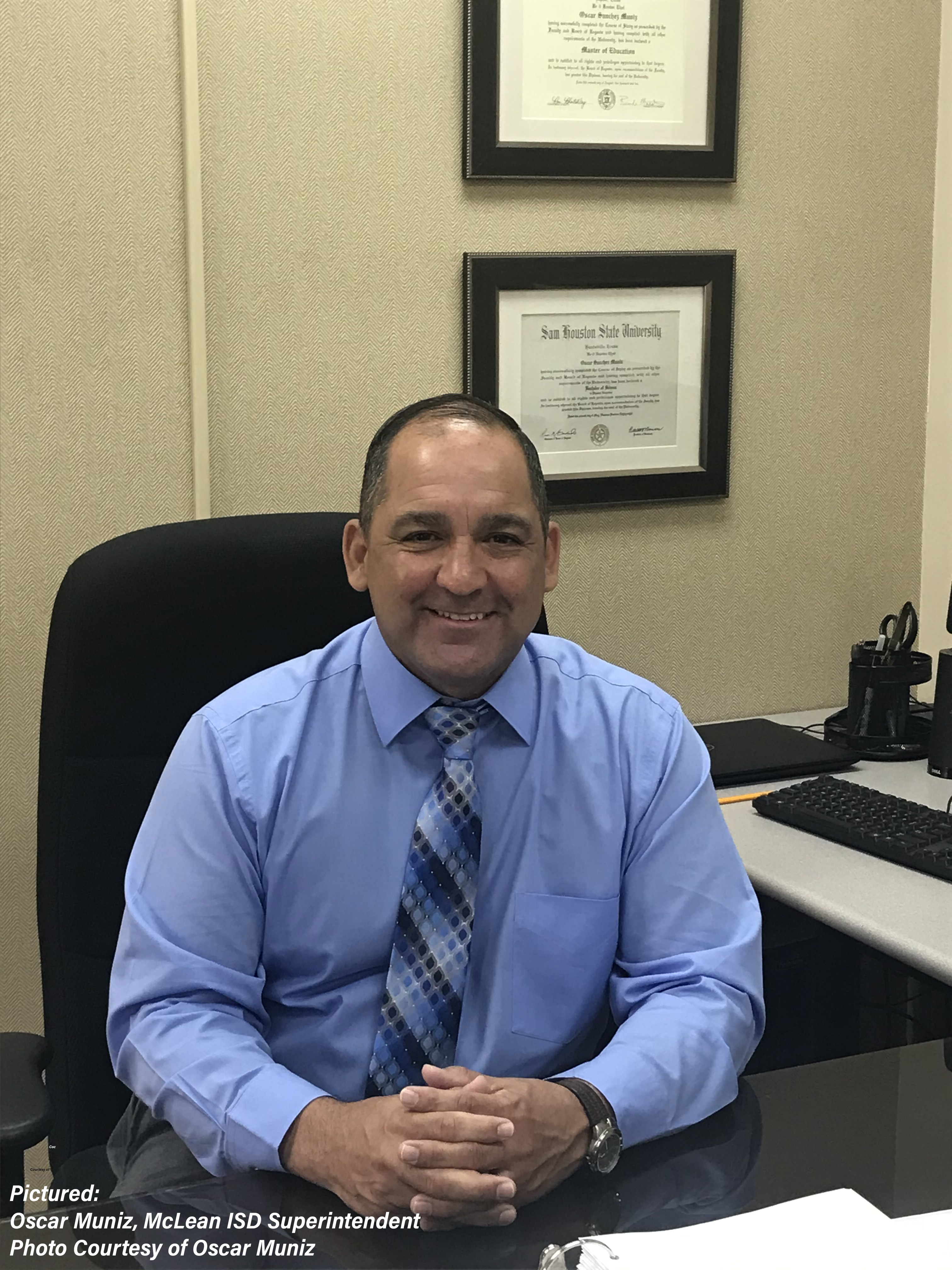 Fifteenth in a series on what to look for in college.
Charles Spurgeon, the great nineteenth-century preacher and orator rightly observed, "Skillful mariners sail by all winds, and we ought to make progress through all circumstances."
Like so many communities in the Texas Panhandle, McLean, Texas, was located near a railroad switch station around which the community developed. A parcel of 640 acres of land was donated for the establishment of McLean, named for former secretary of the Texas Railroad Commission William P. McLean by Alfred Rowe, the proprietor of the 200,000 acre RO ranch. Alfred Rowe, born in Lima, Peru, was an offspring of English merchants. A world traveler, even in the borderless global perspective driven by COVID-19, Rowe perished on the Titanic's maiden voyage in April 1914. He chivalrously refused access to a lifeboat and froze to death on an ice floe—a West Texas genuine article by way of Peru.
On February 1, 2017, I visited McLean, Texas, population 778, with 245 students pre-K through high school in McLean ISD. I arrived early. Finding the room, I met a man in jeans, running shoes and a work shirt arranging chairs in the assembly hall. Making conversation, I asked, "How long have you been on the janitorial staff?" He replied while laughing, "I am the superintendent." He explained that this was part of the last line in his job description: "Other duties as assigned." He was also a bus driver, substitute teacher, cook, groundskeeper and just about anything else needed in service to his students and their families.
Oscar Muniz was the epitome of agility and accomplishment through circumstance.
In many institutions, public and private, security and significance are calibrated by position in the constellation of roles and responsibilities (pecking order) rather than by the flexibility and commitment that it takes to get the job done. Bureaucracies petrify themselves, rock-hard when process and standing become more important than result.
On the other hand, organizations built on responsive actions thrive when times are difficult and challenging. Results guide forward movement. The COVID-19 crisis requires agility and flexibility in response to circumstances for which no textbook exists. Results-driven flexibility, like Superintendent Muniz exhibited, will continue to be important in the coming months as enterprises reconstruct themselves to be responsive to human needs. For universities, the aspirations of students and the need for individual responsiveness are amplified nearly beyond recognition by the circumstance of COVID-19.
Unfortunately, too many institutions are fueled by fear of failure. That fear will drive innovation off a university campus more quickly than COVID-19. Singularly, risk aversion in leadership creates fear. Thomas Watson, the brains behind IBM, said, "The fastest way to succeed is to double your failure rate."
Organizations that need to change to successfully survive, fail to do so 70% of the time.  The COVID-19 outbreak will drive the need for institutional change like no other event in modern history. Failure, blindly guided by inflexibility, will drive the bus off the cliff. The changing nature of student demographics, government's relationship to higher education, student indebtedness and the public expectations makes it fact, not fiction. Additionally, commercial and industrial enterprises of every kind will have to adapt at a speed hitherto unknown—or bust.
Oversimplification? I don't think so. Oscar Muniz demonstrated the power of organizational leadership and how working members of any organization at any level overcome any challenge—even arranging chairs. Flexibility and focus create responsiveness. When organizational priorities are kept to the forefront, flexibility follows in response to the loftiest goals of the enterprise.
Circumstances are simply that and nothing more.
While it may be difficult to see through promotional fog and sales chimera, seek a university where people are flexible in response to needs and aspirations through circumstances. If you sense a reluctance for people to bend to the task at hand while keeping their eyes on first purpose—educational attainment, look elsewhere.
Walter V. Wendler is President of West Texas A&M University. His weekly columns are available at http://walterwendler.com/.