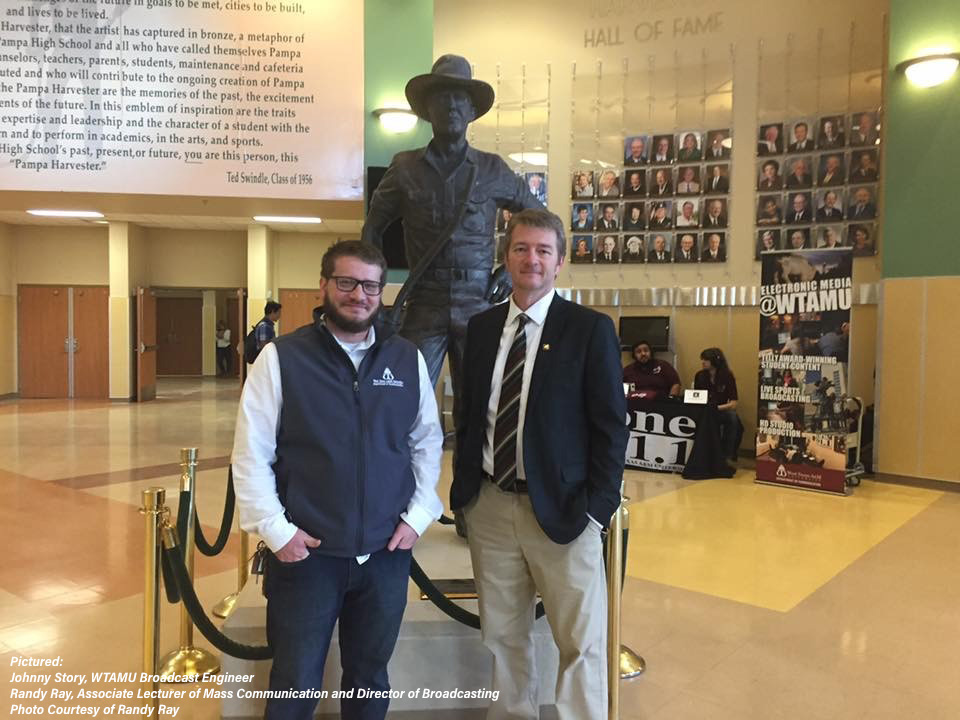 Twelfth in a series on what to look for in college.
Pampa, Texas, is the county seat of Gray County in the heart of the Texas Panhandle. Its population of just under 18,000 people is supported by agriculture, ranching, some manufacturing and the petroleum industries.
I first visited Pampa High School on March 8, 2017. Approaching the school I drove down Randy Matson Avenue and thought, "I know Randy Matson." We worked together at Texas A&M University for over a decade.
Randy came from the Panhandle to be sure, but I did not remember where until turning onto Randy Matson Avenue. Randy lettered in three sports at Texas A&M University graduating in 1967. He was drafted to play professional football and professional basketball, but chose his first love—track and field and throwing a shotput. He was good at it. He won a silver medal in the 1964 Tokyo Olympics and a gold medal in the 1968 games. It's hard to believe this year's games, again in Tokyo, are postponed due to the outbreak of COVID-19. Over Randy's athletic career, record after record fell, and countless distinctions and recognitions accumulated. His studies at the now Mays Business School at Texas A&M University provided the skills he applied as Executive Director of the Association of Former Students. He led the organization for twenty years.
These accolades and accomplishments pale, however, in comparison to the defining characteristic of Randy's life. He possessed a quiet determination, an ever-present humility and a gentlemanly nature that he brought to every task he undertook.
I did not know it then, but I know it now—he brought that with him from Pampa, Texas.
And on top of all these attributes of distinction, Randy had a great sense of humor. We used the same barber in College Station, and one day as I sat down in the chair our barber AC told me that Randy said, "I'll give you 100 bucks if you shave off Walter's hair." Then AC asked me, "Do you want to make a counter offer?" I told AC, "If you can get 200 bucks I'll split it with you, fifty/fifty." I knew Randy well enough to know that my hair was safe.
We have excellent Pampa graduates on campus. Two of which are Randy Ray, Associate Lecturer of Mass Communication and Director of Broadcasting in the Sybil B. Harrington College of Fine Arts and Humanities, and Johnny Story, Emmy winner and broadcast engineer. They bring their quiet determination and Panhandle humility with them to work every day. These two and countless others from Pampa demonstrate the power of determination at work in their personal and professional lives. Gerald Ford, former Chairman of the SMU Board of Regents, and oil and gas magnate T. Boone Pickens also called Pampa home for a season. All, in various pursuits, reveal a deep sense of determination, a commitment to get things done and get them done well with humility. Boone, humble? There is a paper-thin line of distinction, often wrinkled, between humility and passivity.
A hint of all of this presented itself at Pampa High representing a district of over 3,500 students. The Harvesters were a gracious audience. They filled up one side of the bleachers on the basketball court. Their polite attention was quietly commanding. But further, during the Q&A that followed, a maturity and depth of discussion that any high school leader would be proud to have from an audience of students emerged.
Tanya Larkin, Pampa's superintendent, also possesses a significant measure of the determination to do a job well and bring pride through service. She is a product of the Panhandle and of West Texas A&M University. Graduating from Shamrock High, she studied at WT then returned home to teach before eventually moving to Pampa, and becoming superintendent of Pampa ISD.
Students cut from Pampa cloth are special. Determination, humility, respect for others while seeking to improve one's station in life are traits taught and learned. The Harvesters get that at Pampa. WT counts it an advantage when they bring them to Canyon, Texas. Any university worth its salt would.
When looking for a college, look for a place that values these values. In the end, it will be a good place to study.
Exclusive to the Amarillo Globe News.  Walter V. Wendler is President of West Texas A&M University. His weekly columns are available at http://walterwendler.com/.