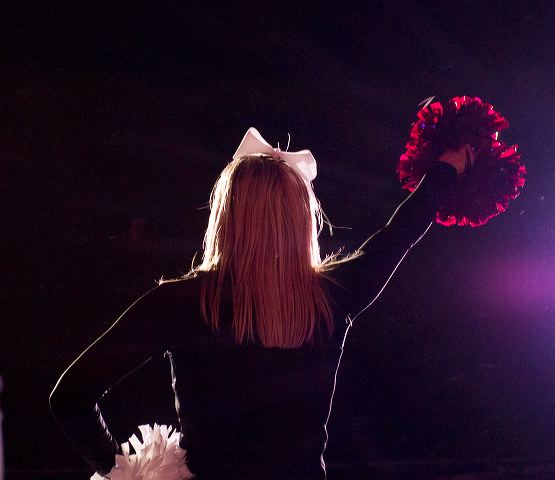 Sixth in a series on the reopening of West Texas A&M University in the midst of COVID-19.
Regarding athletics, my goal as a university leader is to support student-athletes, first, and the enterprise of intercollegiate athletics, second. The individual and the enterprise do not always share the same goals. Intercollegiate athletics, and in some measure higher education, is increasingly focused on the enterprise itself rather than students. Additionally, intercollegiate athletics is, appropriately, a business. Any organization of any type that endeavors to sustain itself must operate in a businesslike fashion. Some current political fashions exhibit disdain towards business regardless of purpose or product. Such thinking is ill-informed and dangerous to a free society.
It is not the WT way.
Passionate nationwide debates regarding fall athletic competition are underway. The student-athlete should be the center of all discussion and decision making.
Student-athletes possess dual citizenship: To engage in the sport they love while preparing for a fruitful future in a free society—two pursuits with a single purpose.   Sport and productive life are knotted together. The vast majority of student-athletes will likely not engage in professional sport. The college experience is the culmination of athletic interests that typically began in childhood. Allowing the student-athlete the opportunity to study, but not to compete, is half a loaf. They signed up for both.
A rational approach would allow limited engagement and competition according to circumstances and not cause students to lose a season of eligibility: Referred to in athletics as a "redshirt" season. Whole teams could be legitimately redshirted given current events.
Distress-driven decisions are defective.
Flexibility is currently of utmost importance to meet the various needs and aspirations of students and the campus community. If a student believes for any reason, it is unhealthy to participate in any activity in the fall of 2020 they should not. They could still get an additional year of eligibility.
At WT, these experiences are important for the participants and supporters alike. If opportunity exists to safely continue traditional fall sports this fall, that is how it should be, and likewise for winter and spring. Pushing fall sports into spring serves all students poorly. Students carried the burden of interruption in spring competition last year. Jammed-up schedules next spring are a double whammy if competition even occurs. And, who knows what will happen? Anyone who claims to is a fool, and to hold out false hope is a fool's errand.
Discipline for student-athletes is carried from the gridiron, the mound, the court, or the field into executive board rooms, places of commerce, and other enterprises that support a free society. Those who see intercollegiate athletics as a lark for a select few miss the point of the constructive discipline provided by athletic engagement. Student-athletes outperform the general population in almost every dimension of post-graduate attainment, according to a recent Gallup Study.
West Texas A&M University plans for a limited fall engagement season of selective and controlled competition, and it will do so ready to turn on a dime in the interests of student safety. If an outbreak occurs, competitions and exhibitions will be canceled on a moment's notice. These circumstances will guide our decision making with student safety always at the forefront.
WT wants to allow our students to compete and will carefully monitor the conditions under which study and competition occur. This is not a "game" for WT, but a personal and professional commitment. Student-athletes have been on campus since March, taking classes face-to-face in the summer, adhering to protocols, testing, and social distancing. We have road-tested our approach. Student-athletes frequently feel safer under the tutelage of a good coach and a strong peer group. As we move into the fall semester, we are prepared to engage in limited, but meaningful, competition with some of the best in the business guiding our students.
We take the role of a student-athlete seriously, appreciating the burdens they carry to simultaneously study at, and compete for, our university. We appreciate their aspirations. They are ambassadors. We see their deliberate decisions as a responsible exercise of free moral agency in a free society. We hold ourselves and our student-athletes responsible for informed outcomes in both the classroom and in competition.
This is the WT way.
Walter V. Wendler is President of West Texas A&M University. His weekly columns are available at http://walterwendler.com/.