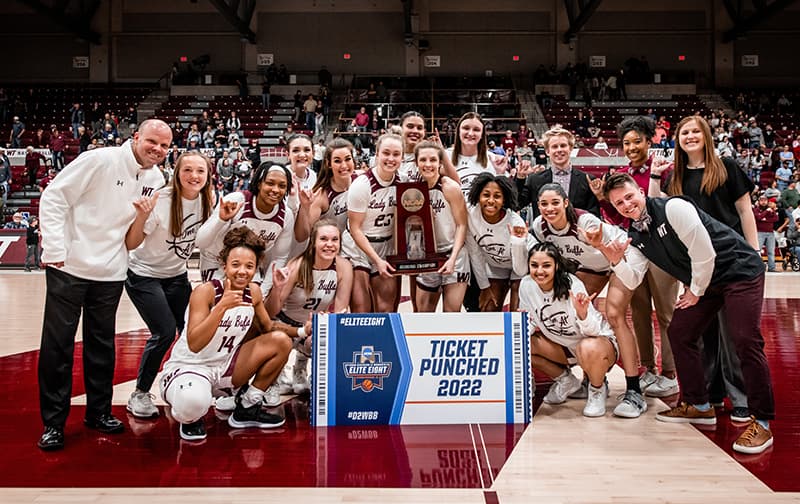 Second in a series on Intercollegiate Athletics.
The significant changes being thrust upon college athletics in recent months have markedly reshaped the concept of student-athletes. Or have they?
Ronald A. Smith's The Myth of the Amateur reveals that James Hogan, an early 20th-century student-athlete (1901–1904) at Yale University, had tuition, room and board paid, received a stipend, a percentage of sales from the baseball tickets at Yale, all-expense-paid vacation in his senior year, and a cigarette sales operation for smokes sold on the Yale University campus. Such lavish compensation opportunities make some current proceed packages from Name, Image and Likeness (NIL) sales seem like a walk in the park. What was wrong then is wrong now. No situational ethics here, but two things are powerfully important to note.
First, while possibly not a lone example, Hogan was clearly a very rare case. The Athletic recently reported that a five-star recruit, class of 2023, currently a senior in high school, has signed a deal with a NIL group that could net $8 million by the end of the junior year. Such lavish compensation opportunities make James Hogan's deal to peddle cigarettes seem like milquetoast. A walk in the park. Wrong then. Wrong now.
Second, A handful of student-athletes will dominate a narrative meaningless for the 537,000 student-athletes (when National Association of Intercollegiate Athletic's 77,000 are included) who aspire to academic pursuits that include athletic participation. It might be a long, slow, downhill slide for programs and the athletes that populate them. Many of the 460,000 NCAA student-athletes currently engaged in all three competition divisions have scholarships, but not all. The passion of competition, challenge and satisfaction of being part of something larger than self, guided by teamwork and personal satisfaction, drives many, with or without financial support.
Division III is home to the largest number of student-athletes, and they are genuinely student-athletes—no myth here, pure amateurism. No compensation, no athletic scholarships and very likely no NIL contracts. 75% of these Division III student-athletes receive academic scholarships and financial aid, just like the student body, they represent. Academic Success Rates (ASR), or college completion, are 87%. Division I and Division II tally 81% and 71%, respectively. Division III may be the purest form of student-athlete. A remnant of history, perhaps, but our goal at WT is a balanced academic and athletic life. The scholarship model in Division II allows students to receive a partial scholarship for their athletic abilities that will help them offset the costs of their greater pursuit—their college degree and thus a lifetime of higher earning potential. This is intercollegiate athletics' "sweet spot."
Nationally, student-athletes study subjects similar to the general population with the highest enrollment (33%) in business and the second most popular in STEM disciplines (18%). They work hard, but many prioritize academics and recognize their responsibility as campus ambassadors. They do well in job placement after graduation. According to Gallup, they "thrive." They are also very likely to pursue graduate studies. Many employers value the student-athlete experience as excellent workforce preparation.
Thankfully, ASR's for all Division II student-athletes have made measured improvement. Over the last 15 years, ASR's have seen steady increases averaging over 8%. This is also the case at WT. Absent such increases, we would question the value of any intercollegiate athletics program. In addition, ASR based on gender, race and ethnicity reveal similar increases, according to NCAA records. Academic and athletic experiences are being positively integrated for student benefit.
All of this suggests a positive relationship between participation in athletics and success in academics. This should not be a surprise to anyone. The value of teamwork towards a common goal for both individual and community is real. The Harvard Business Review reports that teams create an appreciation for different perspectives, establishing clear direction and support for a strong organizational structure, among other benefits. The parallels between success in business, civic, and nonprofit organizations and athletic success are inarguable.
The tendency to see all intercollegiate athletes as similar is unfortunate. The athlete who stands to gain $8 million by their junior year, or the NIL riches accumulated by Hogan at Yale in the early part of the 20th-century by peddling cigarettes, are anomalies. Thankfully.
WT values each student-athlete individually. Just as we value each student-musician, student-debater, student-rancher, student-entrepreneur, student-health care provider, student-educator, and student-researcher. These opportunities are consistent with the university mission and each creates a lifetime of personal and professional benefit.
Individual growth for students is our goal and nothing else. While many involved in intercollegiate athletics, including leadership at the national levels, may lose sight of these imperatives, WT will not.
Walter V. Wendler is President of West Texas A&M University. His weekly columns are available at https://walterwendler.com/.
Michael McBroom is Director of Intercollegiate Athletics at West Texas A&M University.