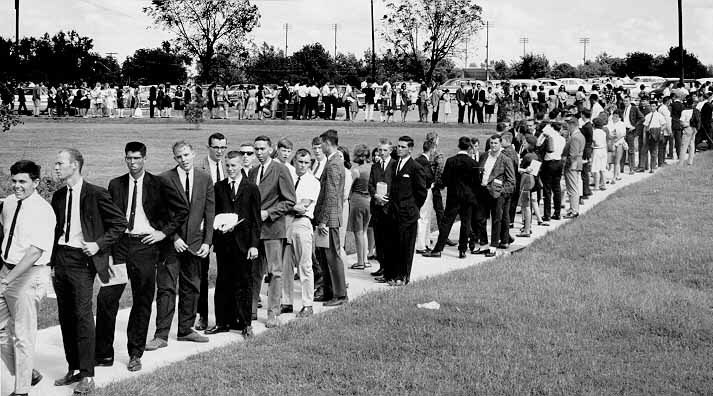 Seventh in a series on public/private higher education
Illinois Sen. Bill Brady's SB 1565 proposes creating nonprofit boards to guide public universities.  It will impact transfer students. The 21 million students enrolled in post-secondary education in the United States are increasingly transferring from one institution to another.  In the future, a record with courses from one college will be a historic artifact.  Nearly one in three students moves from a four-year to another four-year college, from a two-year to a four-year college, or surprisingly, from a four-year to a two-year school.  Stigma about transferring is diminishing as quality, cost, job opportunities, accessibility, and family needs are calculatingly factored into educational equations.
A disturbing trend is the growing number of transfers from community colleges to for-profit universities. Disturbing because many online for-profit predators are not cost-effective for students, do not deliver on promise, and, in some cases those fly-by-nights profess assurances that evaporate in reality's daylight of indebtedness and joblessness.  Also troubling, states and therefore public schools, don't systematically count transfers in retention and graduation rates, potentially punishing institutions serving students who may attend college later in life, or work their way through while raising families. Where is the Holy Grail of "public good" in this picture?
The University of Texas Arlington enrolled 8,649 transfer students in 2012, according to USNWR.   Acceptance rates for transfer students are high, from 93.8% at UT Arlington to 36.7% at Cal State Long Beach, two of the top 10 most transfer-friendly universities. All leading transfer-friendly institutions are public.  However, in some fields the most transfer-friendly schools are private. In investment banking, 10 of the top 20 transfer-friendly universities are private, led by Northwestern, Vanderbilt and Emory.
Transfer students in any institutional setting must understand requirements and opportunities. Many smaller schools, typically private colleges, do not have room for transfer students. Higher admission standards — for example at Georgetown or Amherst — may lead to very low numbers of transfer students because the freshman class is almost completely retained. There are only so many seats in classrooms.
Increasingly, enlightened private schools are becoming more transfer friendly. Vanderbilt, The College of William and Mary, Emory University, and the University of Pennsylvania are among the most transfer-friendly institutions, public or private, according to College Times.
Transfer applications at the best public universities are increasing dramatically and, in some cases, in astonishing magnitude. UCLA, recently the most "applied to" university in the nation for transfer students, received 19,786 applications and accepted 27% for enrollment.  A sampling from higher education's Common Data Set lists 14 public universities and 21 private institutions with a wide range of transfer applications and admissions. Harvard accepted less than 2% of its 612 transfer applicants while Arizona State accepted 84% of its 11,427 transfer applicants.
Entrepreneurial, student-oriented private colleges will change the higher education horizon. Scholarships.com reports that private colleges "are each intensely unique" and further that "from differences in curriculum and academic standards to mission statements each private university creates an atmosphere that is truly its own. The students – not politics, are the priority of the private college."  A sharpened, academically sound, transfer friendly mission would impact every aspect of campus life.
Recent trends indicate that transfer students are "being courted" by more private schools.  New scholarships and financial aid packages are being developed to meet their distinctive needs. Additionally, homogeneous universities find transfers an enlivening source of diversity.
If colleges, public or private, decide to serve the ever changing demographics of university students, the idiosyncrasies of transfer students must be appreciated and responded to.  Core curriculum and state articulation requirements may help, but students and individual aspirations must be addressed one-at-a-time. Rules, rubrics, and regulations work for bureaucratic sustenance, not for students who may be clients or patients, but never customers.
Should an overseas Army veteran be required to take political science?  She should read Dostoyevsky instead.  Should a Chinese national take a multicultural elective?  China's citizen in America is, by definition, multicultural:  Point him towards Adam Smith.
As more cost-effective educational experiences are demanded, the marriage of community colleges and four-year institutions should not be a shotgun wedding, but a celebration of a changing educational fabric, as students — resources and intellect in tow — move to and fro.