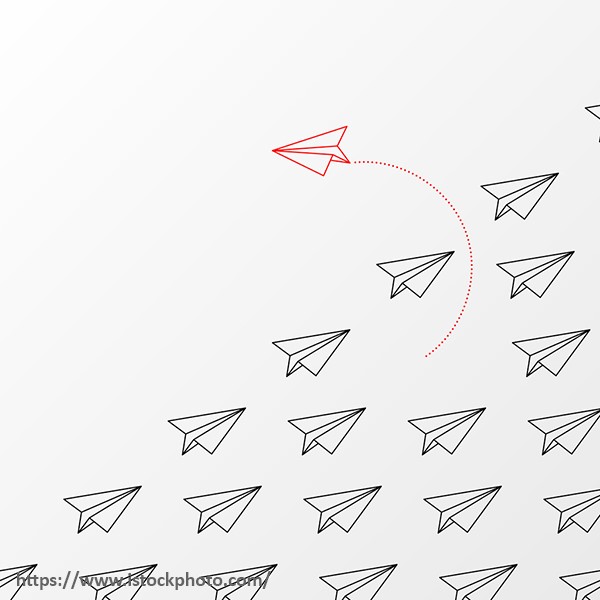 WTAMU was busy last year, and we look ahead in 2019 with great anticipation. In order to understand our future, it is worthwhile to reflect on our past.
The Agricultural Sciences Complex opened on campus, consisting of the Happy State Bank Academic and Research Building, Caviness Meat Science and Innovation Center, Piehl-Schaeffer Pavilion and Bain Event Center. In the heart of downtown Amarillo, the Harrington Academic Hall West Texas A&M University Amarillo Center started an evolving era in the life of our university within a new building. Collectively these facilities mark a university moving forward. We also welcomed Dr. Kevin Pond from Colorado State University as the new dean of the Paul Engler College of Agriculture and Natural Sciences and Dr. Todd Rasberry as the new vice president for Philanthropy and Alumni Relations.
We are poised to make greater progress. The Texas A&M University's Veterinary Education Research and Outreach Center and the Texas Veterinary Medical Diagnostic Laboratory will add dimensions of service and innovation for WT. We expect that our university will have an increasingly pronounced impact on the communities that call the Texas Panhandle home, and we take that expectation seriously to benefit all.
The new Buffalo Stadium will be complete for the inaugural, home football game on September 7, 2019. It will be the first time in nearly 60 years that the Buffaloes have played football within spitting distance of our residence halls. People will come for games and see a beautiful, student-friendly and welcoming campus, which was most recently recognized by the Professional Grounds Management Society with an Honor Award.
Our land is tough. It's not made for the weak-kneed. Farmers have scratched and worked at it trying to grow a bit of cotton, corn, grain sorghum or wheat. Through innovation led by Paul Engler, Panhandle people have found remarkable ways to raise beef and help feed our nation. This entrepreneurism, persistence and dogged determination define the panhandle and Texas. These same values have resulted in success training professionals for careers in agriculture, nursing, business, engineering, education and the arts and humanities. We help fuel panhandle progress in the 21st century. It is our job.
In the coming year, we will continue to serve the food animal industry. A proposal led by the School of Engineering, Computer Science and Mathematics for expanding our commitment to understand water and its utilization as a precious natural resource in engineering and agriculture is in place. A new doctorate of education concentrating on preparing educational leaders in primary and secondary education and focusing on smaller school districts is up and running this month, with double the anticipated enrollment in the College of Education and Social Sciences. People from the constellation of Panhandle communities deserve the very best in educational opportunity. Their aspiration is unapologetically our motivation. Educational excellence at every level will make the Panhandle more attractive. Coupled with the value systems that guide our lives, this one-two punch is without equal. We, our university and extended communities, are not an afterthought but central to progress in our region, state and nation. This is our dream at WT, and this year will provide additional achievements to make that vision a reality.
The College of Nursing and Health Sciences will continue to focus on producing excellent nurses and other health care professionals who have knowledge, insight and hearts-for-service that mark excellence in the profession. As 2019 began, the online RN to BSN program was recognized as the best in the nation by Great Value Colleges. Likewise, the Paul and Virginia Engler College of Business continues to promulgate excellence in online education and is recognized for multiple high rankings in U.S. News & World Report and other reputable sources. In the coming year, our online offerings will increase efforts to share West Texas values across the nation and worldwide, and the quality of the on-campus experience and programs will also continue to grow. We will attract people to our part of the world and, through entrepreneurism, create commerce, business and economic development potential.
The center of this growth is our Panhandle culture. The Sybil B. Harrington College of Fine Arts and Humanities records and propagates these values that make West Texas so special. It will continue that journey. In the coming year we will find additional avenues of service to share our history and our future through the actions and artifacts that create an important sense of purpose for the people and place of the Panhandle.
This mix of activities will increase the attractiveness of WT as a place to study and the Panhandle as a place to live and work. We have recently concentrated our intentions on building places recognized for utility and beauty; we will now focus more intently on the people and the programs that are served by WT. Overall, as we celebrate our tradition of excellence, 2019 will be a pivotal year.
[First Appeared in The Canyon News, February 3, 2019]