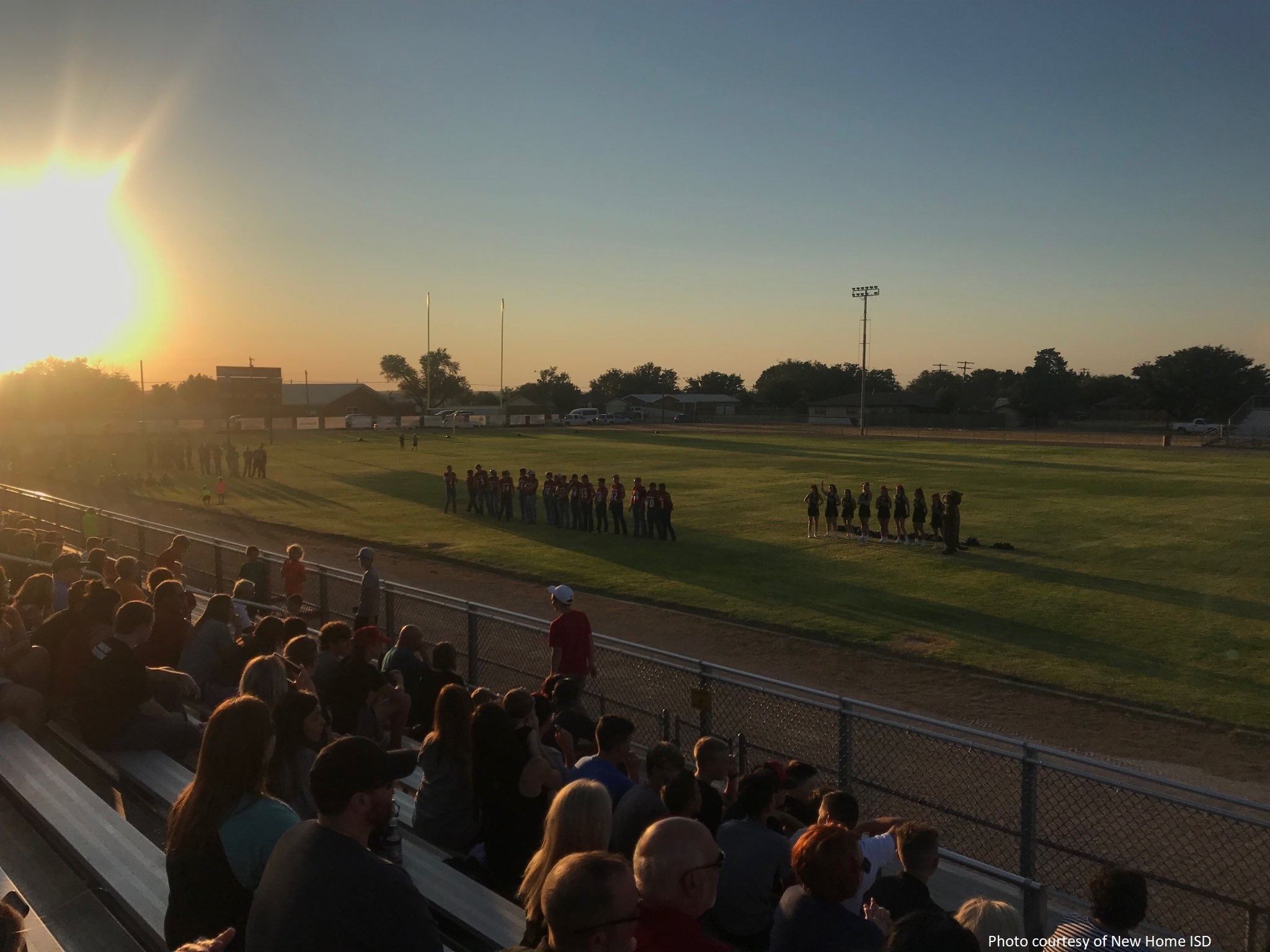 First in a series on what to look for in a college.  
What should students and families look for as they consider college? In the coming weeks, insights from the South Plains of Texas will be shared.
New Home, Texas, is located on the outskirts of Lubbock, the "capital city" of the South Plains. New Home may become a suburb of Lubbock, but as of now, it is a community unto itself with a distinctive personality. New Home took root at the intersection of Farm Roads 211 and 1730, originally part of the Deuce of Hearts ranch. When people came to New Home, they had to build a house, a "new home." Many were dugouts. The horizon was tree-free—not a stick of wood to be seen.
These were tough people, willing to scratch out an existence for themselves from a tough, unforgiving place. According to the Texas State Historical Association, cotton and cotton ginning provided sustenance and community definition in the early twentieth century.
The hamlets of the South Plains and neighborhoods within Lubbock give birth to thousands of high-school graduates, each with their own aspirations for life and the lives of those they love. They are Plains progeny.
Early morning on September 24, 2019, I watched with deep appreciation the order and discipline of students exiting a bus. Most impactful was the site of a young man—a big kid, probably a junior or senior who appeared to be about 6' 3" tall—help a 3' 0" preschooler off the bus. He held her hand. Was this his sister? He may be a football player, a center or power forward on the basketball team, or possibly a pitcher on the baseball team. His interests might focus on going into a family business or working on a cotton farm or construction company. Is he thinking about military service, followed by the G.I. Bill? Maybe he wants to attend South Plains College, not far off in Levelland. Or perhaps he is thinking about Texas Tech, Texas A&M, or West Texas A&M to study music, engineering, teaching, medicine, or history. Does he covet productive citizenship, the only worthwhile goal of education?
When he exited the bus with this little girl in tow, two things impressed me. First, he had a mountain of opportunities before him if he would but exercise thoughtful choice in the attainment of his dreams. He only needed a plan for one person—himself. Secondly, my heart was softened to see this young man caring for what might have been his little sister, maybe a cousin or simply a child on the bus whom he felt obligated to look after. Was there something in the water in New Home that led to his caring, seemingly loving and responsible attitude?
In talking with students and leaders of New Home High School that day, I was impressed by the individual attention afforded students by teachers and leaders. If universities devoted such attention to individuals and their goals and aspirations, they would be excellent places to study. Study is individual action given context through community—an individual in a "family." It's absolutely imperfect, but infinitely better than whatever else there is.
When looking for a university, the power of a family-like organization is critical to a well-functioning study setting. It may have been the breaking dawn in New Home that early morning, or the vestige of night that did not allow me to see clearly, but that is what I think I saw.
The costs of study, academic reputation, the quality of the faculty, student clubs and organizations, potential for scholarships and other recognitions of achievement, a winning football or volleyball program may all be important considerations. However, if you don't believe you will become part of something larger than yourself, put the campus in the rear-view mirror as quickly as you can.
Seek a place to study and belong, even if only for a season. That is a new home.
Walter V. Wendler is President of West Texas A&M University. His weekly columns are available at http://walterwendler.com/.