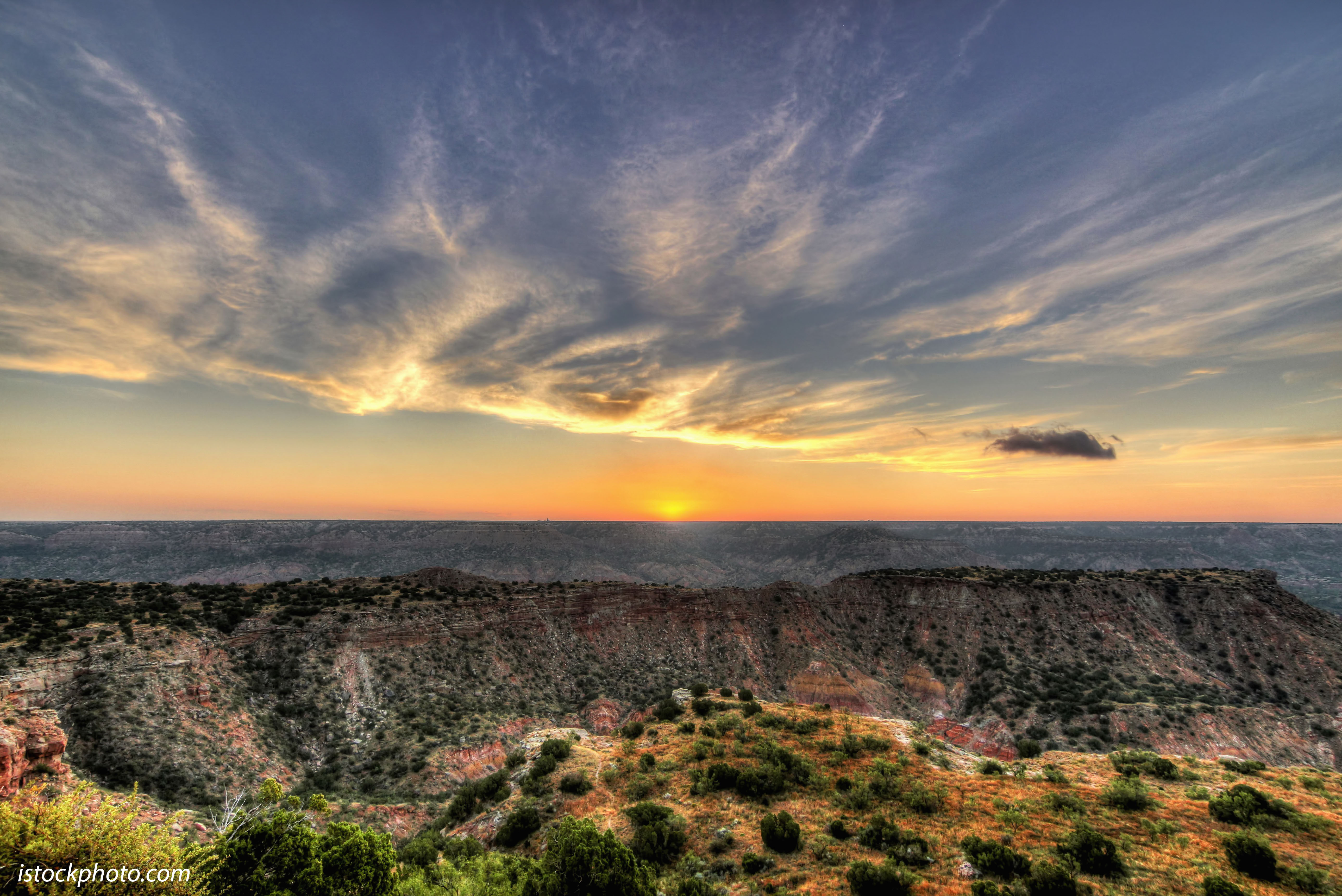 Walter Wendler, West Texas A&M University President and John Sharp, The Texas A&M University System Chancellor
Second in a series on Regional Universities. Borrowing from a working paper, "A Regional Research University"
West Texas A&M University's commitment is to serve the top 26 counties of Texas first. Our sustenance and distinctive excellence are owed to the Panhandle.
From a letter Charles C. Beatty 1775 wrote to his brother-in-law Enoch Green on January 31, 1774: "Last week to show our patriotism, we gathered all the steward's winter store of tea, and having made a fire in the Campus, we there burnt near a dozen pounds, tolled the bell and made many spirited resolves." [An early utilization of the word campus to describe a college. It is a place: At that time, New Jersey was a place of revolution.] From Alexander Leitch, "A Princeton Companion."
Palo Duro Canyon's DNA permeates us, and then we exude it to all who come calling.  People and place are so thoroughly fused that distinguishing each from the other is nearly impossible. If WT is to be effective, it should cherish its roots.
This unique context gives definition and purpose to the term regional research university. Simply put, a regional research university's overall purpose is to serve regional students and regional needs first. If a regional university neglects locale, it will serve nowhere well. This focus does not limit a regional university's reach but enriches and distinguishes it. Focusing on our region is paramount as smaller communities are often overlooked by universities and statehouses alike. Even in Texas, with its attentive legislature, public higher education policy is often guided by less than a handful of larger, national research institutions. A thoughtful regional university uses its geography as a driver of palpable, informed service and ideas that benefit personal and community progress through its "regional lens." Pollyanna perspective? Not really; instead, a powerful pair of 21st century rose-colored glasses. Tip's quip, "All politics are local," is equally valuable towards understanding university purpose. This is especially so in a shrinking world, according to University of Texas historian Jeremi Suri. Geographic context provides the conceptual core of a regional university.
Flagship and elite universities, public or private respectively, legitimately and appropriately focus toward a broader audience. It is their job. It would be unfair to suggest that such institutions deny their attachment to place. Still, prominence on the national stage reinforces the "value" of the institution to the state, nation or world—students, faculty and staff, are drawn worldwide, and service to place can become a secondary consideration. Even citizens perceive it. A friend in College Station, Texas, not associated with the University, pointed out to me decades ago that "the local folks" would always say they were going "up to the college." Nobody ever went "down to the college" or "over to the college," but always up and to the "college." Such a colloquialism may be innocent enough, but I believe it is the progeny of day-to-day experience regarding the University's relationship to its locale, reinforcing apathy or detachment, real or imagined, rather than sympathy or unity.
The great American land-grant institutions are frequently subject to such perceptions. I have worked at a number of them and visited many more. Historically, the idea of separation from locale was not accidental but intentional. The University of California was intentionally located across San Francisco Bay from "The City" as monastic separation and reflection from day-to-day distractions was desired. Effective regional universities are successfully integrated into their home community, urban or rural, to respond to regional needs. The University of Houston started as a regional university in service to the city, now defines itself and 36 other campuses nationwide as an Urban Research University.
Kingman Brewster, President of Yale, 1963–77, observed, "Universities should be safe havens where ruthless examination of realities will not be distorted by the aim to please or inhibited by the risk of displeasure." Up to a point, for some epochs, circumstances, and pursuits, to be sure. But, as an annulment from obligation and response to place, I think not.
Place matters. It should never be apologized for but attended to as the genesis of mission and service. As an architect with a working knowledge of regional planning, penetrating sets of relationships define excellence for institutions of all kinds in the communities they serve.
Walter V. Wendler is President of West Texas A&M University. His reflections are available at http://walterwendler.com/.