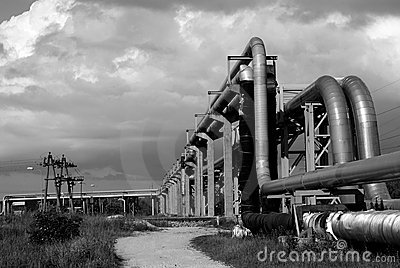 In the United States, a significant number of undergraduates continue their education to obtain graduate degrees. Of the 1.8 million undergraduates in 2014, 750,000 pursued and earned master's degrees and over 50,000 earned PhDs (not including professional doctorates such as MD, JD and DVM). As a barometer, 42% of the bachelor's degree holders went on to post-graduate work.
Responsive universities diligently seek to provide pathways into graduate study at their own university or another institution. At West Texas A&M University, a series of "pipeline" programs smooth the way for the increasing number of undergraduates who want to pursue graduate studies. In the past year, eleven agreements have been established between WT and various Texas A&M University (TAMU) colleges and schools. These include the Bush School of Government and Public Service; the Colleges of Agriculture and Life Sciences, Architecture, Engineering, Geosciences, Liberal Arts, Medicine, Science, and Veterinary Medicine and Biomedical Sciences; the Mays Business School, and the School of Public Health.
Students are often discouraged from receiving degrees at multiple levels – bachelors, masters, doctorate- from the same institution. The genesis behind this predisposition is that different learning cultures at different universities in different locations provide a richer blend of experiences and opportunities. In some cases, structural relationships — being part of a large system of higher education, for example — provide powerful opportunities. In the case of West Texas A&M University, a member of The Texas A&M University System, the potential relationships to Texas A&M University afford a smooth pathway. First, access to an internationally recognized research university with a wide range of study options and a deep pool of expertise is an asset to WT. Second, pipelines afford TAMU to receive some of the best and brightest bachelor's graduates from the Texas Panhandle. Third, forward-looking undergraduates have a connect-the-dots course of action leading to one of the premiere universities in the nation.
The plan is already at work. Last year, nine WT undergraduate students enrolled in the Doctor of Veterinary Medicine program at TAMU. This pipeline made WT the second largest provider of undergraduates in the DVM program at TAMU, second only to TAMU undergraduates in the entering class of the DVM program. The University of Texas, Texas Tech and Rice University– all certainly excellent institutions — trail WT. This pipeline creates opportunity and access to one of the best DVM programs in the nation, in areas of study and practice related to Panhandle needs, for the best students from the Texas Panhandle.
The pipeline to the TAMU College of Engineering currently has a handful of WT graduates in the PhD program. Annually, up to five WT graduates will be admitted into the College of Engineering PhD programs. On an individual basis, candidates for this program will receive financial support through assistantships, fellowships and other venues. These institutional relationships and reciprocal benefits create a smooth pathway for graduate study.
WT is also focusing on students who started study at WT or at one of our affiliated community colleges. Graduates will have the opportunity to complete graduate and professional studies at one of the best universities in our nation. In turn, the goal is for these students to return to the Panhandle with insight and knowledge that creates economic development opportunity at home.
One might ask, "Wouldn't the same students be admitted to Texas A&M University if they were qualified and applied?" In all likelihood, yes, but the pipeline establishes communication that supports a connection, movement and a positive relationship.
Associations such as these between universities help students create a clear vision for their academic path. They also help universities expand their service to the community, region, state and nation and emphasize the creative qualities available to local students first. Additionally, the cost for undergraduate study is lower at regional universities, such as WT.
One might ask, "What about the excellent graduate programs that exist at WT?" Graduate programs at WT appropriately focus on the needs of the Panhandle region and our ability to provide first-rate educational experience with high employment potential at low costs — even online programs, and there are many.  Adherence to our mission, particularly in a state where duplication and cost inefficiencies are frowned upon by a rational state government, is essential.
Pipelines provide opportunity and cost effectiveness. In addition, they strengthen both institutions and the service those institutions provide to their respective constituencies.  The results of these pipeline programs will provide opportunities for WT to recruit the best freshman regionally and offer faculty interactions that generate quality educational experiences. In addition, appreciation for the Texas Panhandle as a region that nurtures the diligent, hardworking, practically minded, yet intellectually assertive students would be widely broadcast.
West Texas is a hothouse for values that contribute to a person's willingness to strive for and benefit from exercised personal responsibility, and these pathway programs provide the prospect of demonstrating those values.